Front Steps Project
Living in a New Reality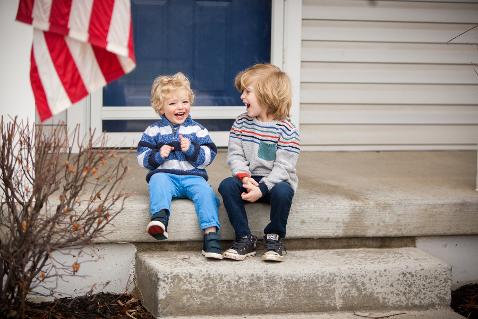 A lot has changed recently for all of us with the COVID_19 pandemic, and it's been hard. But I've decided to work with other photographers around the country on the #FRONTSTEPSPROJECT and help capture families at home during this time of social distancing and quarantine. Please email or call directly at kristen@chathamconcierge.com or 508.237.7659 to schedule your family shoot, which will be at your home. I will use a long lens and keep a safe distance from your family and the shoots will be less than 10 minutes. You'll receive an email with a link to a private gallery where you can download your images. I will offer to make prints or wall art pieces for you if you're interested too!
I'm offering these sessions in the general Leavenworth, KS area and they are free. If you'd like to donate to help support a cause, I'd encourage you to help support That Others May Live Foundation. It's an organization that is very close to my heart and supports USAF Rescue Personnel and their families during times of tragedy. I have run a fundraiser for the last 8+ years to benefit TOML known as the RESCUE Portrait Program. I will not be able to offer this program the same way this year, so instead, I encourage you to donate through this project. I have set up a GoFundMe page for this and the direct link is HERE
Lastly, I want to mention that I started my photographic career as a photojournalist for daily newspapers. I care very much about documenting the days we are living in and once this time period comes to an end with COVID_19, I'd be interested in compiling the work into one project. Perhaps a book or some type of digital media or prints. Who knows? But these are historical times we are living in and not only do I want to offer a morale boost to families and children and fresh air for all of us, but I want to tell your story. I want to tell our story. And I want us to have photographs to remember it all with too.
Thank you for all of your support!